Hi my name is Eddy and i live in a small city named Mol near the border of the Netherlands in the north easth part of the country, province of Antwerpen. After many years worked on the CB bands a good friend of mine Jozeph (ON8MK) asked me why you don't go for a Ham licence so i started in november 2008 with the lessons by Tony ON6TM and in march of 2009 whe had the exams in the tower of the BIPT in Brussel since then it whas a big day for me that i had my licence of ON3 its a basic licence here in Belgium, whe may use only 10 Watts on HF. The next step is the big licence, hi.
In my car i use the Alinco 635e dual band 50 Watts 2 meter and 70 cm with the Diamond HSP-770.
Home setup: Kenwood TS 570 DG and a Icom-703
Antenna's: Diamond CP-5. 80-40-20-15 and 10 meter.
Longwire eco antenna BL-300 1/6 for 10-12-15-17-20-30 and 40 meter.
Hexbeam SP7IDX Technology 6-10-12-15-17-20 meter.
IF YOU NOT RECEIVED MY QSL PLEASE SEND ME A E-MAIL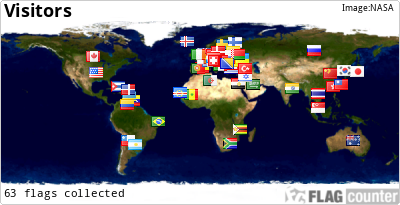 www.hrdlog.net